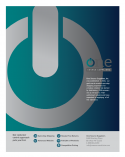 One Source Suppliers, Inc was established in 2000, our goal was to create a one-stop shopping experience for wireless retailers. We started by distributing OEM accessories to Verizon & AT&T authorized retailers and have expanded to supplying a full line of product. Our proven & successful business model directly results in your success.
We introduced our unique model to insure that retailers have the ability to compete in this very competitive, value driven, market. We did this by having an exclusive distributor relationship with specific brands this results in:
Offering the highest quality products at competitive prices.
Passing the margin on to the retailers
These products have:
Unique & attractive designs
Modern Packaging
Top Specs
In addition we assist our retailers by offer creative training and incentive programs geared to increase accessory revenue by educating and motivating sales reps in the stores.
Staying ahead of the curve on every level is our top priority!
Website: Our state of the art website enables you to manage every aspect of the purchasing process. Designed to provide ease of access to ordering while providing advanced features such as: custom permissions by manager and location, monitored orders, easily update order, reorder, multiple payment options and more.
Variety: We carry of full line of products including cases, chargers, screen protections and more. We are the exclusive distributor or Base, PowerPeak and Encased brands. Inaddition we offer popular brands such as PureGear, Speck, Incipio and case mate and more. We also carry a full line of OEM accessories from Apple, Samsung, Motorola, HTC as well as others.All products that we carry adhere to all safety regulations and carry top certification such as UL, ETL, Qualcomm or MFI (Apple).